Espresso Reviews
We have published hundreds of espresso reviews since 1997. The reviews below appear in reverse chronological order. You may refine your search by key word or category using links to the right. Older espresso reviews may no longer accurately reflect current versions of the same coffee.
Review Date: September 2014
Price: $14.85/12 ounces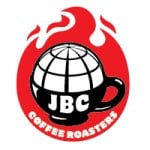 Evaluated as espresso. Intense; sweetly and roundly bright. Crisply nut-toned chocolate and very sweet, very zesty, very complex citrus (tangerine, lemon) in aroma and small cup. Relatively light in body but surprisingly syrupy in mouthfeel. The bright, fresh citrus carries into a very rich finish and dominates pleasingly in three parts milk; think lemon tart with a rounding suggestion of chocolate.