Highest Rated Coffees
We found 349 outstanding coffees and espressos with scores of 94 points or higher. These distinctive coffees and espressos are among the best coffees in the world. Reviews are listed in reverse chronological order by review date. Older reviews may no longer accurately reflect current versions of the same coffee.
Review Date: September 2014
Price: $14.85/12 ounces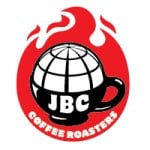 Evaluated as espresso. Intense; sweetly and roundly bright. Crisply nut-toned chocolate and very sweet, very zesty, very complex citrus (tangerine, lemon) in aroma and small cup. Relatively light in body but surprisingly syrupy in mouthfeel. The bright, fresh citrus carries into a very rich finish and dominates pleasingly in three parts milk; think lemon tart with a rounding suggestion of chocolate.