Review Date: Jul 2021
Price: NT $200/160-ml bottle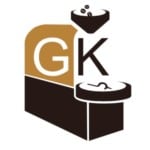 A ready-to-drink black coffee, tested cold. Dried guava, dark chocolate, frangipane, vanilla, cedar. Sweet-tart structure with crisp, juicy acidity; refreshingly silky mouthfeel. Guava and dark chocolate lead in the finish, with undertones of cedar and vanilla. Like sweet guava ice cream with a cedar edge in milk.