Review Date: May 2021
Price: $11.00/375 ml. flask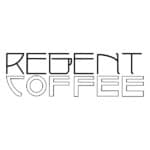 A ready-to-drink black coffee, tested cold. Complex, nuanced, multi-layered. Lilac, dark chocolate, lemon verbena, dried apricot, Bourbon barrel. Sweetly tart with juicy-bright acidity; lightly syrupy, very refreshing mouthfeel. Invitingly rich finish with suggestions of Bourbon barrel integrated with classic Ethiopia notes of dried stone fruit and sweet herbs.