Recent Coffee Reviews
We have published thousands of coffee reviews and espresso reviews since 1997. The reviews below appear in reverse chronological order by review date. You may refine your search by key word or category using links to the right. Older reviews may no longer accurately reflect current versions of the same coffee.
Review Date: November 2014
Price: $14.25/12 ounces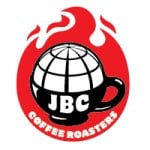 Crisp, orchardy, fresh. Honey, carob, green grape, walnut, a hint of rose-like flowers in aroma and cup. Rich, brisk acidity; lightly syrupy mouthfeel. Honey, grape and carob lead into a rich, balanced finish.